2022 VCC London to Brighton run 6th November
Torrential rain and flooding meant that the usual line up of Morgans outside The Jolly Tanners pub in Staplefield was absent and only 4 intrepid Morganeers were in the line up, including a three wheeler.  Hats off to these drivers for braving the appalling conditions and to the drivers of the VCC cars themselves, not forgetting the brave penny farthing riders and a few vintage cyclists.
> The first cars arrived in Staplefield around 9am to loud clapping and cheering which continued throughout the morning to show support for the drenched drivers and passengers. The number of SexMoggers standing outside the pub to watch was greatly reduced this year, due to the weather.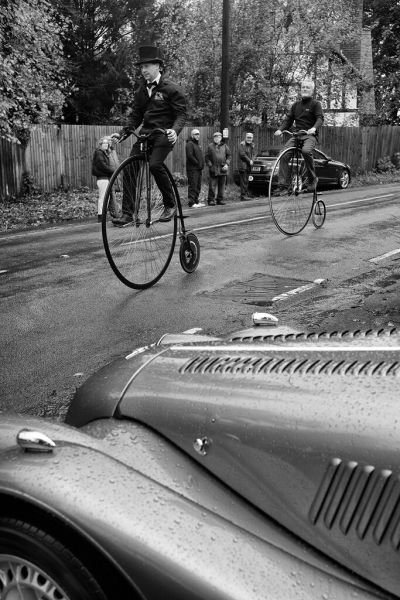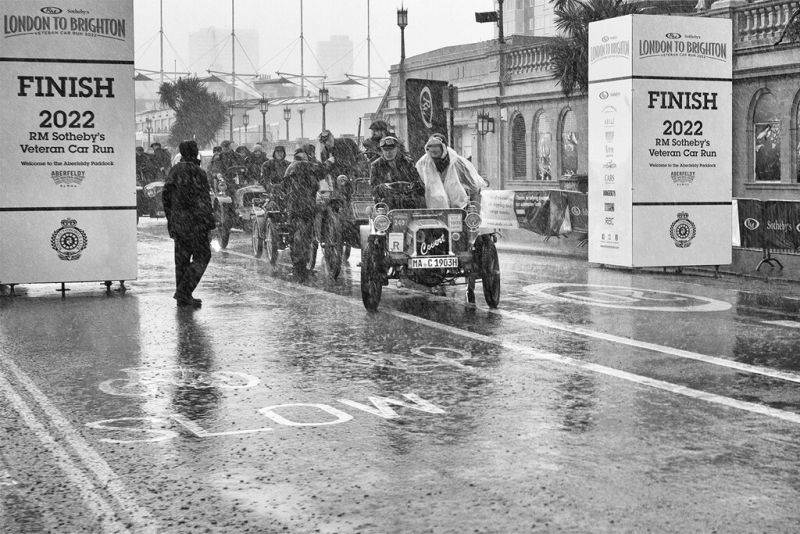 Many thanks to David Neary, Adrian Chappell and John Brockliss for the photographs .  GR